As managers, it is not only important to ensure product and service standards meet quality control measures. Investing in your employees via training at all levels is worthwhile as your business continues to measure its' successes.
During this unprecedented time of work slowdowns because of the COVID-19 virus, it is a unique opportunity to focus on education and training. Take some time now to review and plan your upcoming training schedule, make lists of who needs training and re-certifications, and arrange for training.
Why Plan To Invest In Training Your Staff:
Boost employee retention and happiness
Foster a positive company culture
Be prepared for the busy season
Hold on to skilled talent
Keep staff currently on hold due to lay-off warm and engaged, to enable rapid redeployment when workloads pick up again.
Let's look at some common training programs companies find great value in, that contribute to overall growth and profitability of the business:
Our Occupational Wellness Manager can certify your staff in WSIB/OHSA First Aid required courses through The Canadian Red Cross, which can be tailored for onsite industry specific group training. Refresher courses can be arranged to ensure the standard of care continues to be met on an ongoing basis.
Health & Safety Manager / Supervisors Training
Common areas of training topics include:
Safety principles and risk management
Legislation
Hazard recognition and control
Emergency preparedness and fire prevention
Occupational hygiene
Ergonomics
Workplace inspection & accident investigation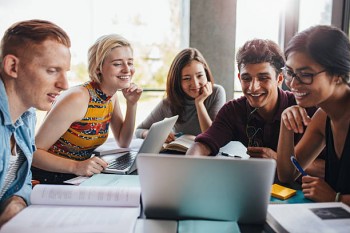 Skills-Specific Training & Certifications
Cross-train all employees, including temporary workers, during slow times: this could include  certain software, onsite forklifts and/or vehicles, and much more.
Free Online Training From ABL:
ABL created a SkillPass program to offer our assignment employees free skills training on a number of subjects –  both work related and general knowledge. We can make those workshops and webinars available to your teams, too: let's connect to see what we can offer you.