ACCOLADES AND AFFILIATIONS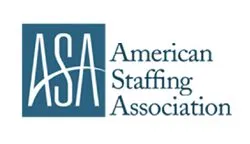 American Staffing Association: International Member
The American Staffing Association is the voice of the staffing, recruiting, and workforce solutions industry. ASA and its affiliates advance the interests of the industry across all sectors through advocacy, research, education, and the promotion of high standards of legal, ethical, and professional practices. Learn more are this link.
WBE Canada certifies majority-owned, managed, and controlled women's businesses and facilitates opportunities for them to meet buyers and get access to bids for corporate contracts as part of supplier diversity programs. ABL Employment has applied for and been granted this certification for multiple years' running. A WBE Canada certification allows companies to maximize their potential to grow their business… to do business with big business in Canada, the U.S. and globally. Certified WBEs join a powerful business network and gain a marketing edge, allowing them to accelerate the growth of their firms.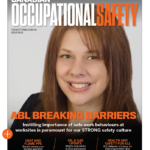 Readers of Canadian Occupational Safety magazine were asked to nominate their picks to recognize women who are at the top of their game in the Canadian occupational health and safety sector. Some of these women have decades of experience and are thought leaders in the field.
ABL's Occupational Wellness Manager, Carla Villalta, was one of the successful nominees featured in a special report in the May/June issue of COS. (Jump to page 25 in the report). Learn more about what Carla does for ABL client companies and assignment employees at this link.

In 2015, ABL Employment was awarded the BDO Business Value Award. This award is presented to companies who build their brands using the components that are integral to achieving sustainable success: infrastructure, client relationships, talent, and innovative products and services.
To succeed in today's hyper-competitive and ever-changing market, companies must be built using a sound strategy that will develop and evolve products and services to meet customer needs, and attract the right people to help them navigate the highs and lows. BDO understands the importance of long-term thinking and has been partnering with PROFIT to acknowledge strategic-thinking businesses with their BDO Business Value Award.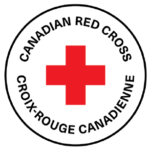 The Canadian Red Cross has certified ABL's Occupational Wellness Manager, Carla Villalta, to conduct First Aid and CPR/AED certification courses. Through this affiliation, ABL is able to offer the following training courses, some even available virtually:
– The Red Cross Preventing Disease Transmission (PDT) course
–  Canadian Red Cross National First Aid Certification course
– Virtual training sessions on a variety of worplace wellness and accident/injury prevention topics through our FREE SkillPass training program!

Learn more about our Occupation Wellness Manager resources

Every year, the Burlington Chamber Of Commerce names local organizations as potential winners of the Business Excellence Awards in a variety of categories. Award nominations are based on overall business excellence and the criteria include excellence in business leadership, community contributions, entrepreneurship, environment, employee welfare, innovation and market growth. Many wonderful stories are showcased at the annual, prestigious Business Excellence Gala, documenting the wonderful initiatives happening right here in our community of Burlington, Ontario – home to the very first ABL Employment office location. These are companies and organizations who are making a tremendous difference to our local economy, community and environment.

PROFIT 500 is now known as the GROWTH 500. ABL Employment is proud to have appeared on the PROFIT 500 many times over through the years. Since 1989, the Canada's Fastest-Growing Companies program has been the country's most prestigious celebration of entrepreneurial achievement, ranking ambitious and dynamic businesses on five-year revenue growth and telling their stories of success. To celebrate 30 years of the program, they are rebranding what was once known as the PROFIT 500 to the Growth 500 ranking of Canada's Fastest-Growing Companies.

The PROFIT/Chatelaine W100 ranking and awards program is Canada's largest celebration of entrepreneurial achievement by women. The PROFIT/*Chatelaine* W100 ranks female entrepreneurs by a composite score that considers the size, growth rate and profitability of the companies they own and manage. The leaders of ABL have appeared on this list every year since 2006, and proudly placed 13th in the 2016 W100 list, the most recent award year (the award was on hiatus in 2017).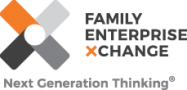 ABL Employment/ABL Careers, is proud to be a member of Family Enterprise Exchange (FEX). FEX is a national organization that creates opportunities for family owned enterprises to meet locally in a solicitation and sponsor-free environment to exchange knowledge and wisdom. FEX provides a safe community in which to share insights and experiences.

Innovators Alliance is a peer-to-peer group of CEOs who believe in driving business growth through innovation. Every member of Innovators Alliance has achieved significant growth in their business and is looking to unleash its potential further with new business practices. Innovators Alliance helps to foster commitment to growth through innovation by training in new innovations, introducing fresh ideas, and providing peer support for every business challenge.

The London Executives Association (LEA) is a non-profit association dedicated to fostering the highest level of ethical customer services by its member companies. LEA members also stimulate business and professional development through heightened networking capabilities among local and international members.
Complete the form below and tell us about your Staffing Needs!