As employees and management return to the office after 2 years of working remotely and alone at home, its an opportunity to re-think the visual, physical and mental "landscape", so that we can build back up to a full-time tolerance for in-office work, if that's truly the model that works best for your business.
We can do this by using a "layering" approach to easing everyone back in to the office environment.
Mental Wellness Layer
Avoid time clock watching of employees
Provide personal space WITH moveable panels when needed for private / quiet time
Encourage personalization of workstations with subliminal reminders of comforts to be had now in the office – accessorize with floor lamps, area rugs, throw pillows, and plants.
Visual Layer – Physical Wellness
Mix and match with home comfort furniture
Create areas with mixed audiences of virtual and hybrid connections
Allow for mobile technology for easier movement between home and work office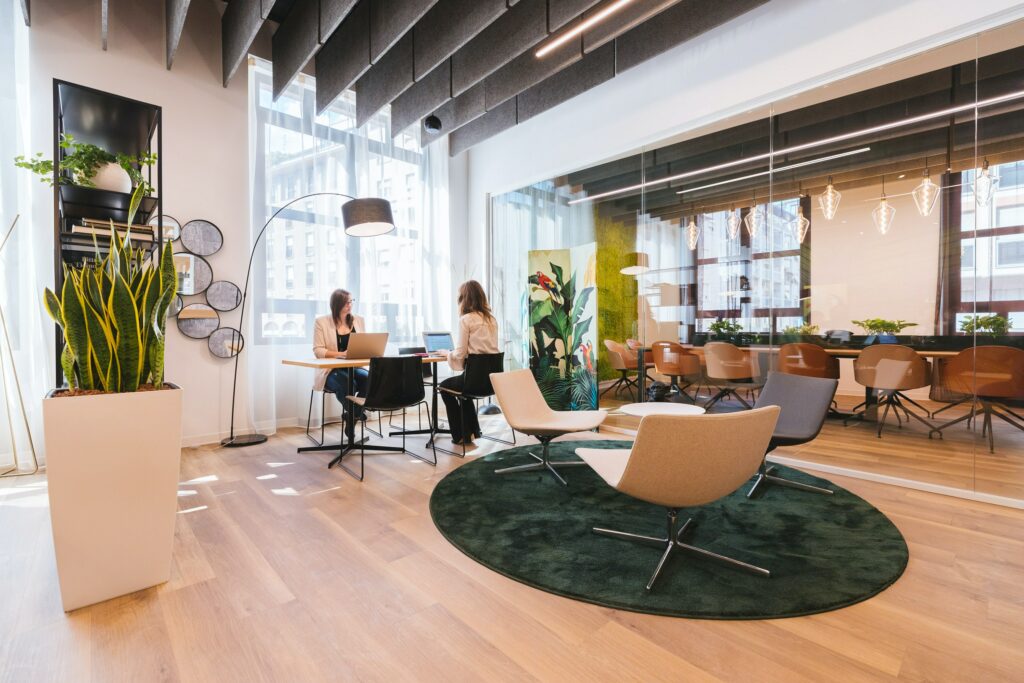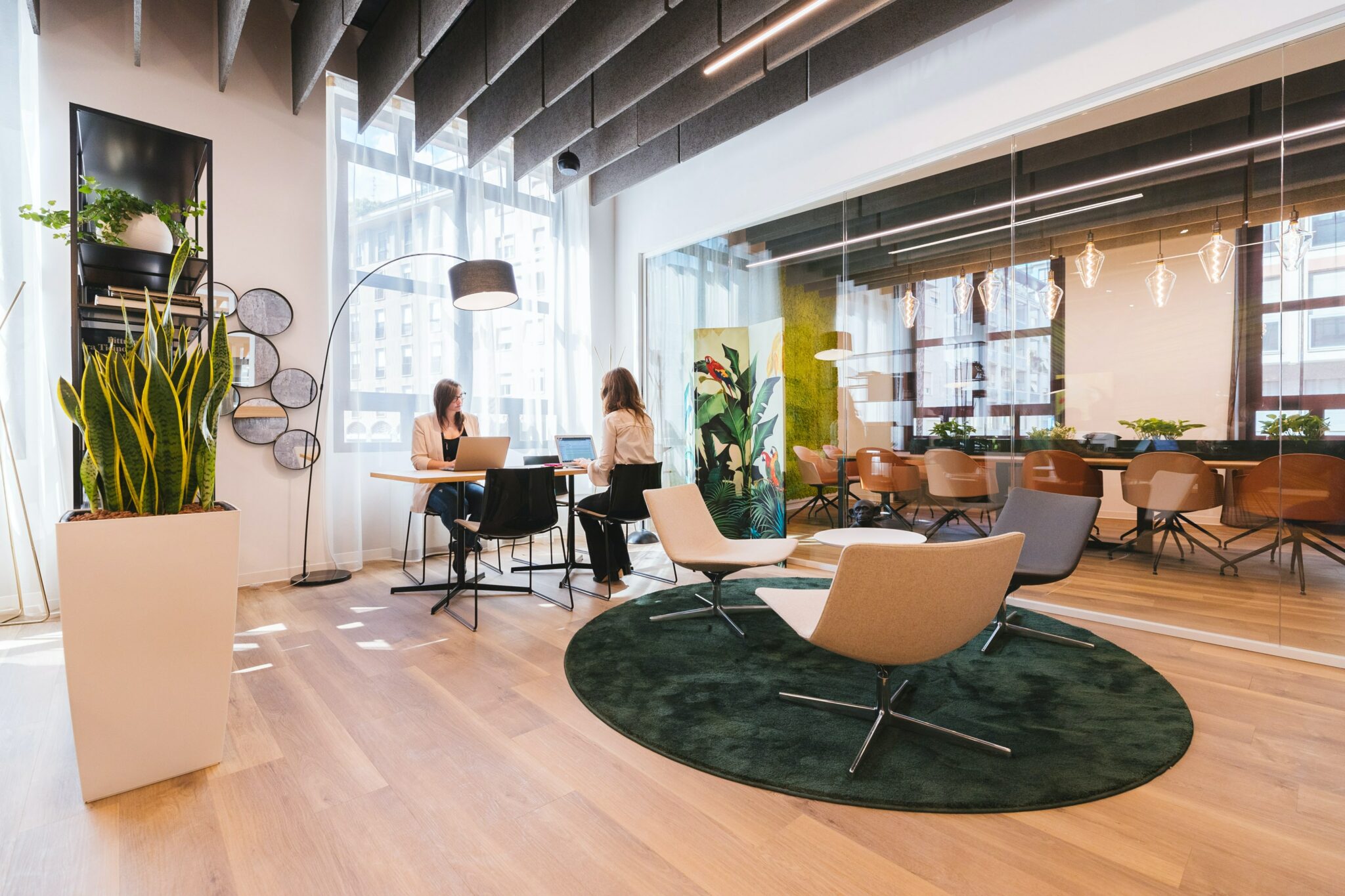 Audial Layer – Physical Wellness
Since people have been working from home a lot, they've become used to working in a much less noisy environment than a typical office offers. Companies may need to consider that providing quality, noise-cancelling headsets for their office staff may be a good investment in their wellbeing and ability to transition back into the office full time. Here are 5 reasons headsets are a good idea:
Better range of movement and ergonomic health
Reduces repetitive strain injuries
Increases productivity
Improved sound quality on calls and virtual meetings
Reduces distraction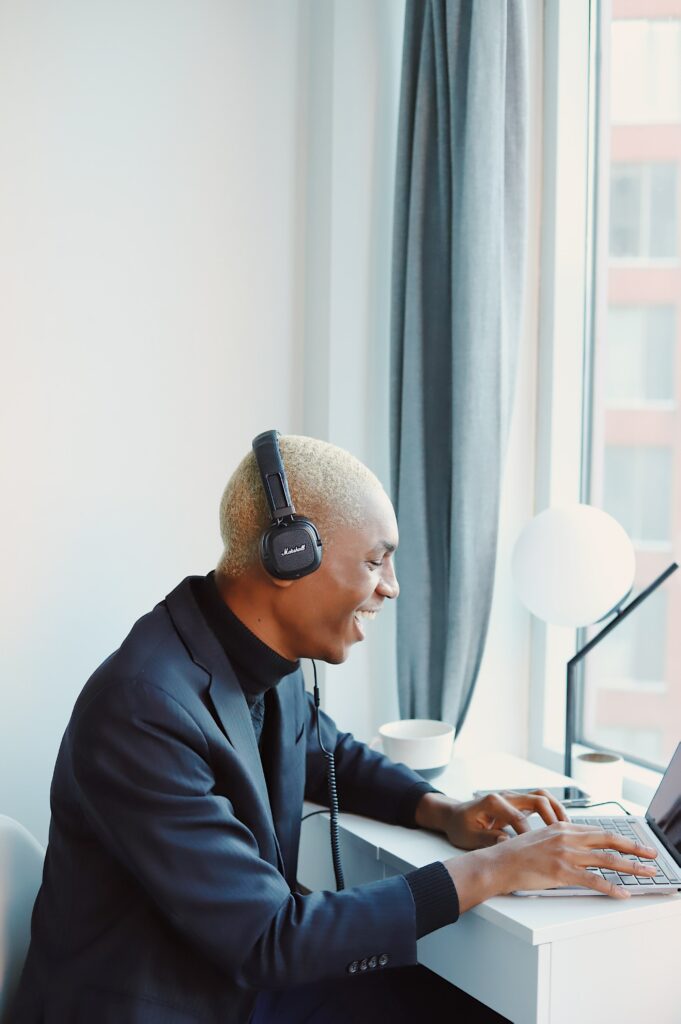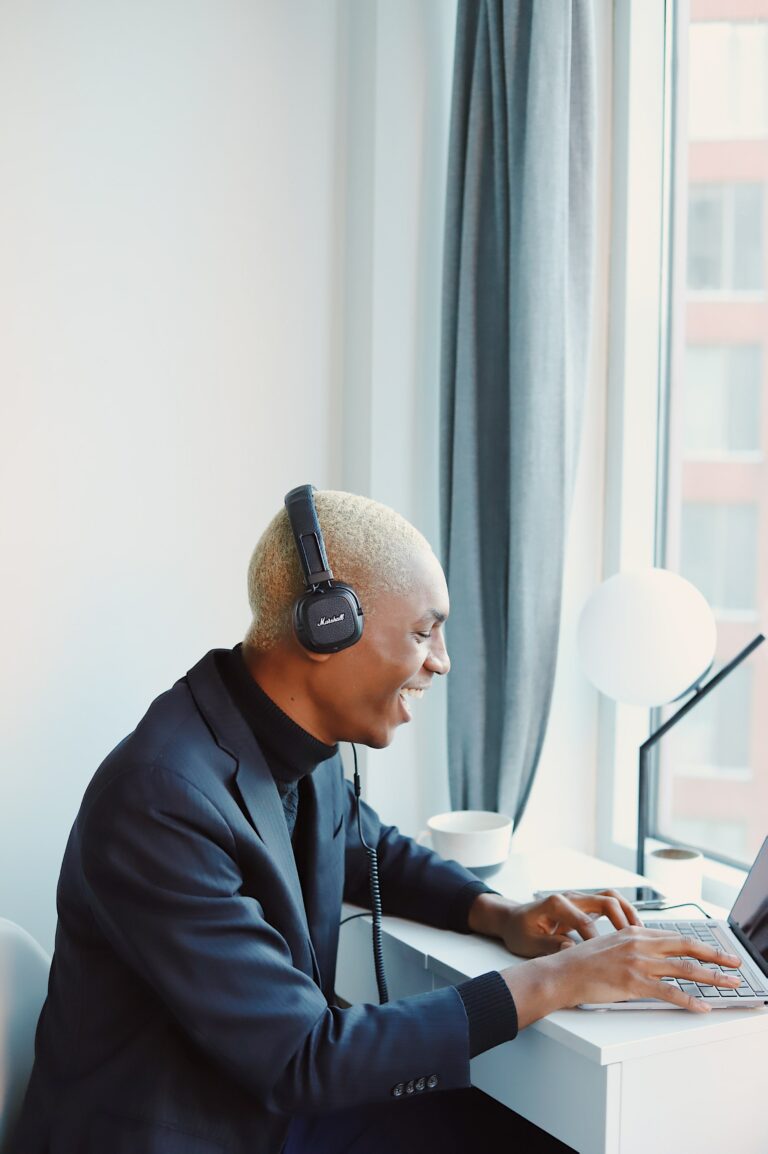 Changing dynamics at the workplace is not only for workers themselves but also for the people in their personal life, including their spouses, children and friends which can add to their stress.
4 Best Strategies For Success
Embrace fluctuations – acknowledge changes the people in your life are experiencing
Focus – be present in the moment
Plan – be prepared for variations in schedules
Adding back commuting time can be draining – adjust work times and days in the office for a few weeks to allow for mental and physical stamina to build up again.
Employees Want To Know: "Can you keep me safe so I can keep my family safe?'
As leaders, we have to meet different needs of our employees.  Know your workforce's needs and concerns: From balancing family burnout, to the fears associated with entering a physical office or workplace, to managing overwork, to protecting lives.
Communicate – talk about how processes or the work environment have changed, and listen with an open mind.