As staff begin to return to the office on a more frequent basis, either hybrid or full-time, companies can create the tidy, healthy environment that employees want to return to.
Here are 7 things you can do to encourage cleanliness and sanitary practices that build the kind of workspaces people will want to return to:
Engage a janitorial or cleaning company to help with the overall cleanliness and sanitization of the office.
Make it easy for your staff to dispose of used masks and tissues in a designated, closed waste baskets, and encourage recycling by placing bins within easy reach of each workstation.
Designate a specific container or area in your office for incoming items such as postal mail, packages and deliveries, so  items are not constantly moved around and touched.
Contain office supplies in shallow drawer organizers or containers, so you don't have to unpack and touch everything to access the item you need.
Fully utilize your storage space in the office including bookcases, shelves and drawers.
Go paperless wherever possible, to limit unnecessary touchpoints: try digital task managers instead of notepads and pens.
Individuals should tidy up their workspace at the end of the day. Push in the chair, clear off the desk, shut drawers, file folders and papers, return books to shelves, and generally put things back where they belong. This discourages others from having to move things around and create more touchpoints.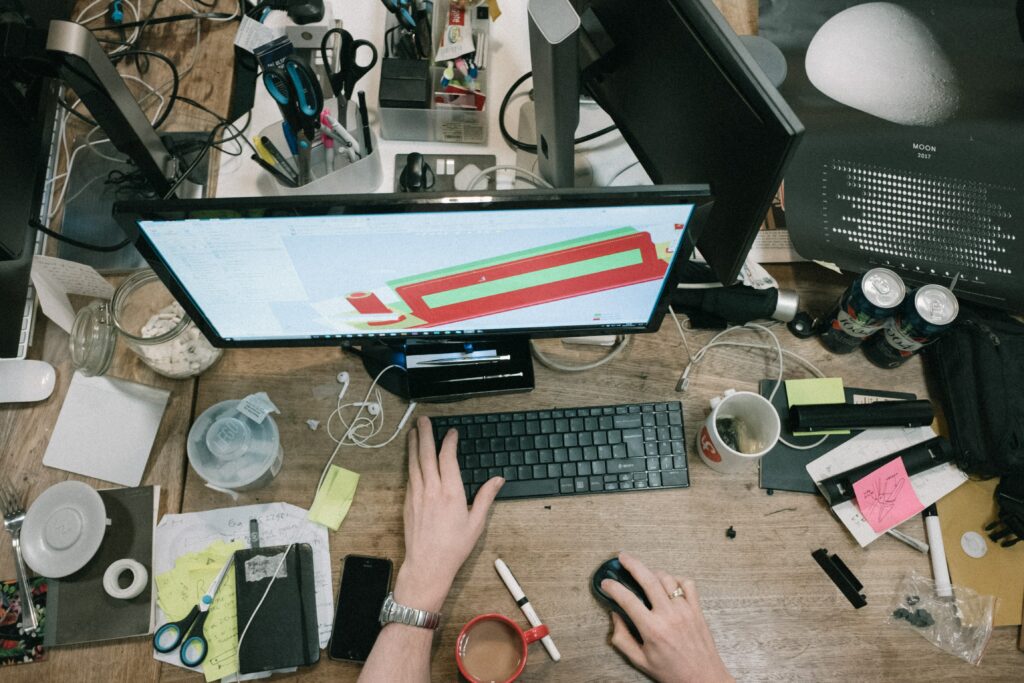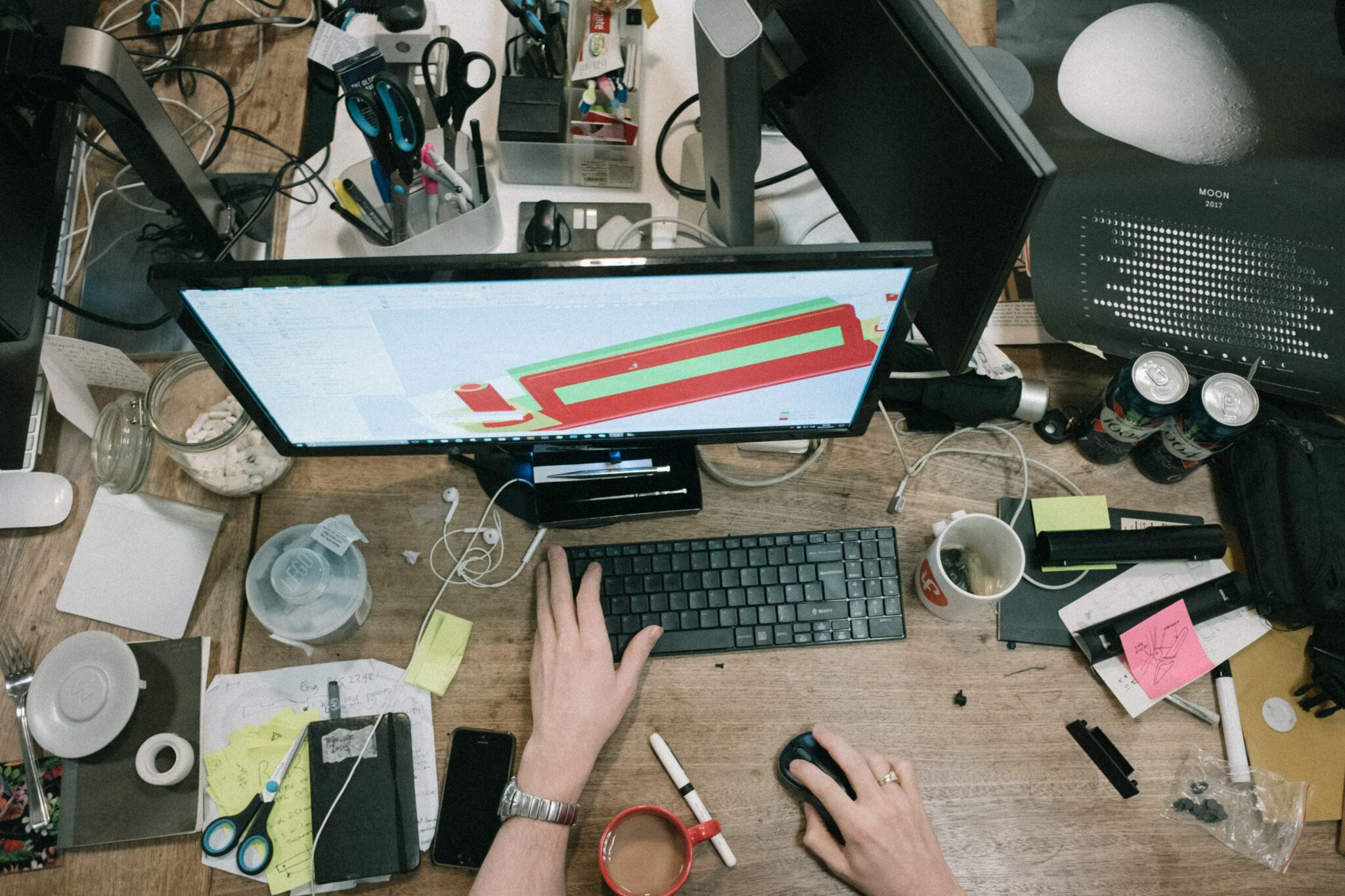 How clean a company keeps its office space sets the standard for how individual employees are expected to keep the spaces they're responsible for.
¯HINT: When a company puts effort into maintaining a high level of cleanliness, it encourages the people working there to do the same.
WHY CLEANLINESS IS A GOOD HABIT:
EFFICIENTY: Clutter free can mean the difference between finding what you are looking for or spending 20 valuable minutes looking for it
COMPANY IMAGE: The state of a company's office space has a lot to do with how people perceive that company.
MORALE BOOSTER: Keeping an office space clean can improve the general morale of employees, making them happier at work and more productive
STAY HEALTHY: Reducing germs on your keyboard, mouse, desk and telephone can help keep you healthy