Are you wondering how to handle in-person meetings in the current COVID-19 setting? We've pulled the following advice from the World Health Organization website: https://www.who.int/
Before the meeting:
Consider beforehand whether an in-person meeting is really necessary, or if a conference call or video-conference could be sufficient
Consider asking participants to consider joining remotely if they are experiencing cold/flu symptoms, especially if they have recently travelled from COVID-19 affected areas/hotspots, or have been in close contact with someone who has travelled to these areas
During the meeting:
Make a record of all attendees and their contact info
As an ice-breaker, have meeting participants demonstrate ways to greet fellow attendees in a way that does not require touching hands: e.g. place your hand on your heart and slightly nod or bow, use the "Namaste" greeting, etc.
Place seats at least 1 metre apart
Place alcohol-based hand sanitizer dispensers around the room and at the meeting tables
Encourage people to sneeze and cough into their elbows or into a tissue, and then to use an alcohol-based sanitizing wipe/ liquid to clean their hands
Encourage regular hand-washing with soap and water, and place posters with instructions for effective handwashing in washrooms and kitchens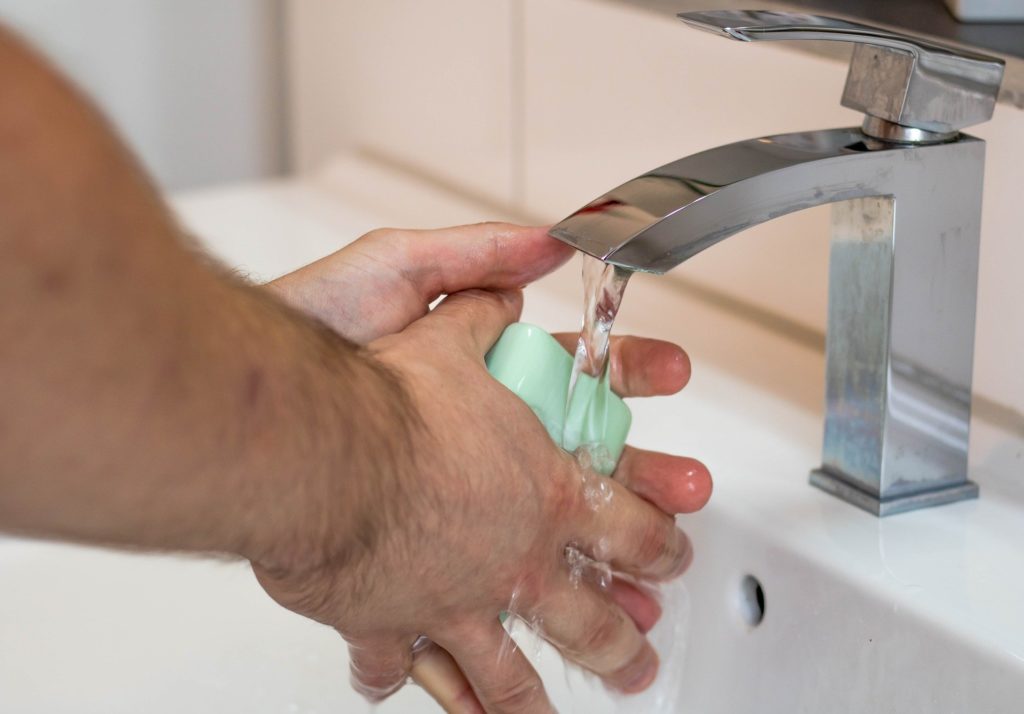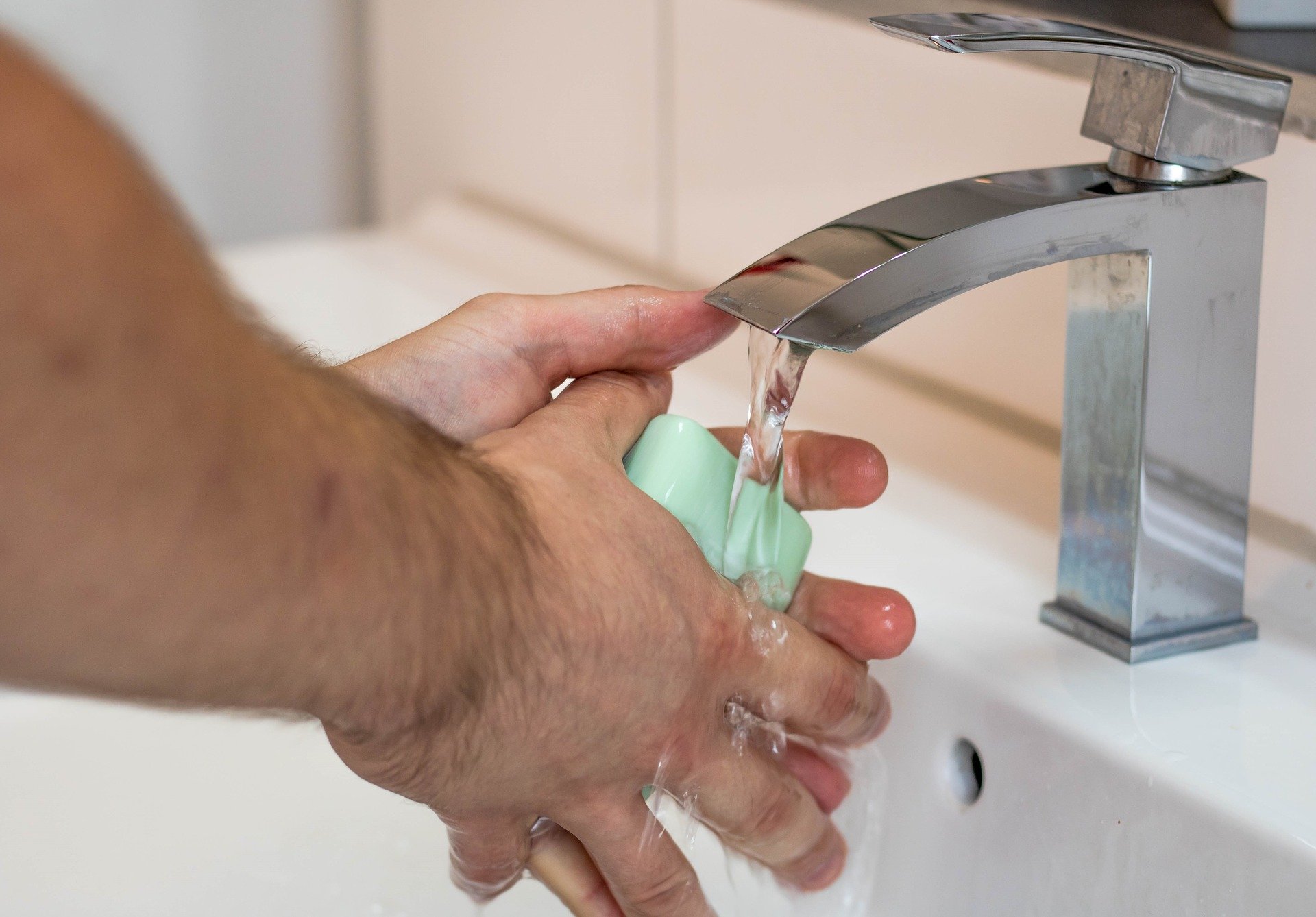 After the meeting:
Ensure that those who are clearing up the meeting room have access to gloves if they wish, and at the very least, are washing their hands with soap and water or alcohol-based sanitizer after disposing of garbage, clearing away food, or putting away furniture
Sanitize all surfaces and furniture with a disinfectant wipe or spray after the meeting, including washroom surfaces, taps, door handles, etc.
If any meeting participants become ill with the 'flu or COVID-19 after the meeting, notify all meeting attendants, and facility staff who helped prep or pack away the meeting room (while protecting the identity of the sick person): Encourage them to telephone their local healthcare department to get advice on how to proceed
Should I wear a mask?
World Health Organization (WHO) recommends only wearing a mask if you are ill with COVID-19 symptoms (especially coughing) or are looking after someone who may have COVID-19: otherwise you are just wasting a mask, and since there is a world-wide shortage of equipment like this, you would be contributing to putting frontline healthcare workers at risk by wasting these important supplies. (read more here)
You can read more about when and how to safely and effectively wear masks here:  (see Advice on the use of masks).
How To Protect Myself And Others From The Spread Of COVID-19 Or Seasonal 'Flu:
The best ways to protect yourself and others against this virus (and any other 'flu virus in a regular cold and 'flu season) is to:
Wash your hands thoroughly and frequently with soap and water
Cover your cough and sneezes with the bend of your elbow
Maintain a distance of at least 1 metre from people who are coughing or sneezing
Learn more here: basic protective measures against the new coronavirus
This information is provided as useful tips, and does not replace the medical care and advice of licensed medical professionals and public health department recommendations.
Other Blogs You May Enjoy: