We had some great feedback about our employees from our worksites this past week. We want to send a special SHOUT OUT to these employees by sending them to dinner and a movie this week as a "Thank You" for making such a great impression at our client companies!
Dwayne B. – "This guy is amazing! He is getting up to speed so quickly! It's not easy to find people who are also a really good fit for the night shift. I really want him to stay!"
Supervisor at a 3rd party electronics distribution warehouse in Mississauga, ON.
Mohamed E. – "He has been doing so great here, and really hustles during his shift. I'm going to talk to the hiring manager about when we can bring him on full-time."
Supervisor at a restoration company in London, ON.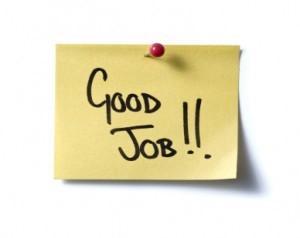 Robyn Y. – "She is fabulous! She works really hard every day, and it really shows. It is really appreciated."
Manager at a confectionery company in Burlington, ON.
Omar W. – "Thanks for sending Omar in to help us today. We really enjoyed his work ethic and good attitude. We will ask for him again!"
Manager at a grocery distribution centre in Delta, BC.