Many distribution and manufacturing facilities are expressing frustration caused by the shortage of skilled forklift operators in the job market today. In many markets, positions such as forklift and other distribution facility jobs are remaining unfilled due to a lack of qualified candidates to fill those positions. According to data from Indeed.com, "Canada ranked second in the world (after only the US) for jobs going unfilled."
As a staffing service that specialises in forklift and other shipper/receiver positions, ABL Employment has been working with our client companies to try to uncover solutions to this talent shortage in the markets we service.
We encourage the companies we work with to consider some out-of-the-box solutions to the shortage of skilled operators, and focus on building bench-strength within their existing fulltime or temporary/seasonal workforce by identifying staff who would be interested in expanding their skillset while increasing their income-earning potential.
Here are three options to consider when faced with a forklift operator shortage:
1. ENTER A COST-SHARING PARTNERSHIP WITH A TRUSTED STAFFING FIRM
Last year, several ABL associates were dispatched to our British Columbia client for manual unloading of tires for an assignment which was to last several months. Three of the four associates dispatched were interested in staying with our client and growing with the company.
These associates performed very well, and the client-site management team indicated that they would be interested in mentoring and training them on the forklift equipment, but that the associates would need to get their forklift certifications first—Class 2 Order Picker, specifically.
The associates approached ABL Employment about this offer, and we worked out a solution that benefited all three parties. We were able help the associates pay for their certifications, after which they returned to work at our client company at a higher wage and with more responsibilities. After completing their probationary hours, our associates were hired on by the client, and are still working there nearly a year later.
We encourage you to develop mutually beneficial partnerships with other organizations that may be able to support you in the development of a talent pool for your facility's current and upcoming available positions.
2. OFFER IN-HOUSE "RE-CERTIFICATION" OF EXPERIENCED OPERATORS WITH EXPIRED CERTIFICATIONS
Worksites are required to show that they have performed their due diligence and assessed the skills of any forklift operators who work in their facility. Companies might choose to grant those operators an "in-house certification" to operate certain equipment on their property, although this certification would not be transferable to any other organization.
If this describes your organization, consider using experienced operators who have expired forklift certifications, and re-certify them with your own "in-house" certificate once you have evaluated their abilities. This will allow you to draw upon skilled, mature workers with valuable on-the-job experience who perhaps have worked at the same company as a forklift operator for years, and whether due to time or cost restraints, let their certification expire.
With a tight labour market, we all need to consider expanding our scheduling options by reaching out to workers who might be looking to work a lighter schedule. This includes workers leading up to or after official retirement, parents, or students looking for a part-time or condensed schedule to complement their lifestyle and availability. In this way, companies get the work done by experienced people, and workers get a flexible schedule that meet their needs.
3. DEVELOP A POOL OF NEW OPERATORS FROM YOUR EXISTING GENERAL LABOUR WORKFORCE
A third option is to consider conducting onsite training and mentoring for prospective forklift operators from within your existing full-time or temporary staff teams.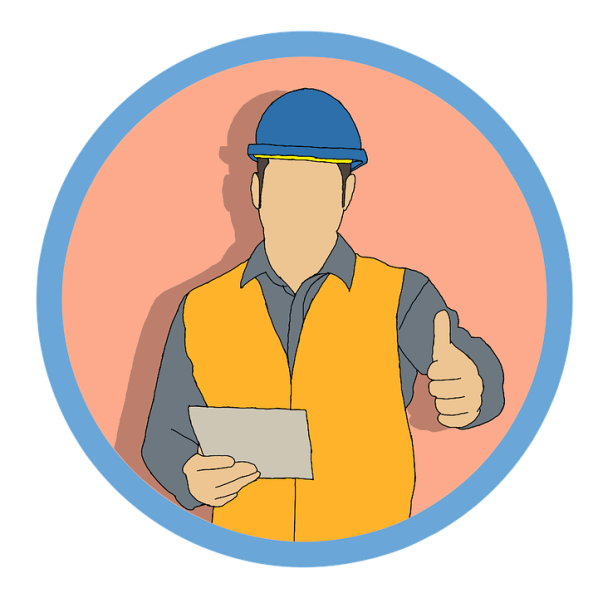 The benefit of training existing general labour employees on the forklift is that you already know the person is committed to the company. You can vouch for their attendance, knowledge of and adherence to worksite policies and procedures, and work ethic. They represent a lower risk of turnover after you have invested the time resources in training and certifying them in-house, because they are already proven entities in your organization. In addition, providing ongoing learning and skills development opportunities is a demonstrated method to increase retention of your labour force.
Many of our associates have expressed to us that they would welcome the chance to learn new skills and gain new experience by going through onsite forklift training programs if they were offered. Understandably, this would not be an overnight solution to the problem, but the potential benefits to your organization make this an option worthy of serious consideration.
Here are some tips for minimising negative impacts to your worksite during this process:
Offer "lunch and learn" sessions over a few days or weeks to cover off the required theory/classroom time when in-house certifying/training new forklift operators.
Identify your quieter times in a shift schedule to ensure that when it comes time to graduate to the practical learning aspects of training a new operator, there are minimal staff and other forklift operators in the immediate training vicinity.
Identify the most spacious and clutter-free area at your facility where you can conduct the first few phases of the practical components of forklift training. This will help minimise the possibility of the kind of minor accidents that might occur in the initial learning stages.
Consider contracting a professional forklift trainer to come in to your facility to conduct onsite training for your existing employees who are keen to increase their skillsets.
Consider having a trusted employee complete a "Forklift Instructor Training" certification so that they can train any future forklift operators onsite. This could represent significant cost savings for your organization over time.
ABL Employment continues to strategize with our client companies to attract, capture, and develop the talent pool that they require to fulfil their business potential year over year, despite difficult and demanding market conditions. We encourage you to reach out to us to see how we can work together to maximize your company's candidate attraction and retention potential.