Identifying a good employee is easy, but keeping a good employee is a whole other battle! With the labour market tightening up, and fewer and fewer people to draw from in the talent pool, it's more important than ever to make sure you keep your preferred Talent happy and motivated.
Check out these 5 tips to reduce your employee turnover:
1. Prioritize Employee Happiness: Many managers in the heat of day-to-day activities may not think that employee's happiness is something to care about. However, putting some time into making sure your employees are happy will pay you back with more productivity, and an easier time managing your people… and better retention!
2. Don't Let Things Sit, If It's Not A Good Fit: The expression "one bad apple will ruin the bunch'" can be very true. Please talk to your staffing service right away if someone is not a good fit: ABL's priority is to make the best match possible for both parties, and put everyone onto the path to "A Better Life", even if that path is not with us. Keeping someone in a position who is not a good fit could cause upset and turnover amongst other employees, too.
3. Hire The Right People: One of the best ways to make sure your employees don't leave is hiring the right ones in the first place. You can find out all of the most up to date strategies for temp-to-perm or direct hire staffing by contacting one of your local ABL EMPLOYMENT offices and setting up a free meeting to go over any information you are concerned about.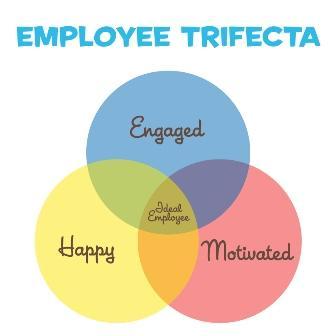 4. Leave Room for Growth: Nothing motivates and keeps people around like a bright future. Have a set plan from A-Z to make sure that your employees know the general timelines and requirements they need to meet to get to the next level at your workplace.
5. Have a STRONG Corporate Culture: From the top to bottom of your organization, you need to have shared core values that you and your team believe in. This allows your team to have a strong bond between all levels of management and a clear vision of where everyone wants to go!
Start implementing these tips as soon as you can. When businesses have a hard time keeping their employees, it could mean they're not making the tough decisions. Protect the amazing team you already have, and make sure that you're building the kind of morale and environment your current and future employees will be proud to be a part of.
Written by: Alexander Borsos
ABL Employment