Countries and companies across the world recognise and promote Mental Health Awareness in the month of May, and ABL Employment is no different.
It is very encouraging to see that this issue is being given more air and space to breathe in the public sphere. Globally, the subject of mental health fitness and awareness is being more widely discussed, helping to break down the stigma and bias that still surrounds many who live with any of the myriad of mental health conditions that are so prevalent in our societies today.
Whether due to the economic pressures of living in cities with increasing cost of living expenses, family genetics, environmental and pollution pressures on our communities, growing food insecurity amongst families, increasing loneliness and isolation amongst our senior population – the fact is, our mental health fitness as a population is under a constant barrage of attacks. As employers, colleagues, family, and friends, we all need to become more aware of the small changes we can make in our everyday lives that increase our ability to build up our mental fitness, and to be compassionate and strong allies to those around us who may be dealing with mental health issues.
ABL's Occupational Wellness Manager, Carla Villalta, curated a 5-part video series of Mental Health Fitness Tips, which we hope will be useful conversation starters for your teams and peer-groups.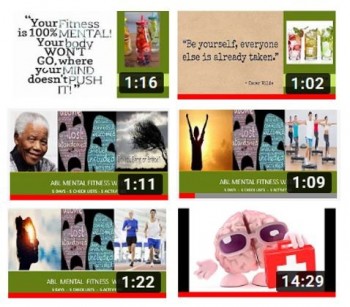 Carla is also a Red Cross certified First Aid Trainer, and recently conducted a free 15-minute webinar that focused on administering Mental Health Emergency First Aid. We recorded this live presentation, and it is now streaming on ABL's Youtube Channel, which you can view at any time!
In this presentation, Carla walks us through:
How to recognise that someone is experiencing a possible mental health emergency
How to provide immediate support and assistance in these situations
How to determine whether to call 911 Emergency Services
We are interested in hearing from our readers about the kinds of activities that your workplace has engaged your teams in during Mental Health Awareness month – and we relish the opportunity to collaborate with you in the future around this topic.
As ABL's Occupational Wellness Manager, Carla is able to provide you with help and guidance around incorporating policies and activities that support Mental Health Fitness at your company, as well as provide resources such as First Aid Training and Workplace Wellness Tips for creating a worksite that supports wellness in all its many important facets. You can reach out to Carla at any time by email at carla@ablemployment.com.
ABL is a staffing agency specializing in filling general labour temporary jobs, including packaging jobs and warehouse jobs. Contact us today to find the right staff for your needs!
You might also like: