In part one of this series, we shared some key findings of our recent assignment employee survey. This included the top five characteristics that attracted workers to certain jobs, as well as some of the most off-putting job traits.
Here, we'll give you some tips on attracting and retaining the best talent – and they won't cost you anything.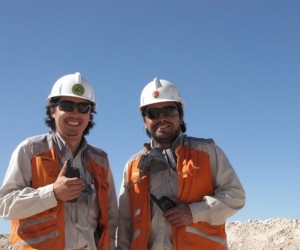 5 FREE WAYS TO ATTRACT AND RETAIN TALENT
Put the right people in charge of new hires: "Friendly and supportive supervisors" was the number one factor that attracted employees to a job. Put your most positive and helpful people in charge of new hires to provide the best possible learning experience right from the start. You can also implement a lunch-buddy system to help new hires feel part of the work culture faster.


Make sure existing staff know the benefits of bringing in new hires:
Their support for and attitude towards new hires is crucial, so make sure they understand how bringing in new workers will benefit them. Incorporate an element of fun, such as employee of the week preferred parking, lucky draws, weekly challenges, Hawaiian shirt day—small things can boost morale easily!


Offer opportunities:
Provide chances for employees to learn new skills or to participate in training for different areas/departments. Workers stay engaged and feel valued, while you gain bench-strength and a more flexible workforce.

Commit for the whole week:
78% of temporary or seasonal employees said they would take ihnka job that would run for at least a week over one that was uncertain or day-to-day.

Clean and organize your workplace:
A whopping 77% of employees said cleanliness was important to their decision to accept a position. People want to feel proud of where they work—dirty and untidy spaces increase stress and errors, and decrease morale and commitment.
SMALL CHANGES CAN MAKE A BIG DIFFERENCE
Although a good staffing agency can help you find employees who will be a good fit for your company and open positions, there are plenty of changes you can make internally to attract and retain the right talent.
Stay tuned for the final part of this series, where we will discuss some worthwhile investments you can make to bring in the best employees.
ABL is a staffing agency specializing in filling general labour temporary jobs, including packaging jobs and warehouse jobs. Contact us today to find the right staff for your needs!