Autumn is the perfect time to organize your training calendars, prepare for upcoming legislative changes, and plan your safety and wellness strategies. Read on for some areas you may want to consider this fall.
SLIPS, TRIPS, AND FALLS
Slip, trip, and fall accidents can occur in any work environment—even the office. Slips can happen outside the building on company property too: for example, wet leaves on a walkway can be a serious slipping hazard, so make sure to keep all areas clear. It's also important to have a rug for employees to wipe their shoes on in wet weather to avoid creating slippery floors.
THINK ABOUT YOUR INDOOR AIR QUALITY
Providing a comfortable, safe and healthy indoor environment is an increasingly important concern for employers, as good indoor air quality can increase workers' concentration and productivity. How safe is your indoor air quality?
Typical symptoms associated with poor indoor air quality include:
Eye, nose, and throat irritation
Headache
Nausea
Dizziness
Fatigue
In some cases, exposure to air pollutants can lead to building-related illnesses including asthma. Some indoor air quality issues are easy to identify and resolve, while other cases require more in-depth analysis. Check out the free AirAssess App for ideas to help you and your workplace take action on these air quality issues.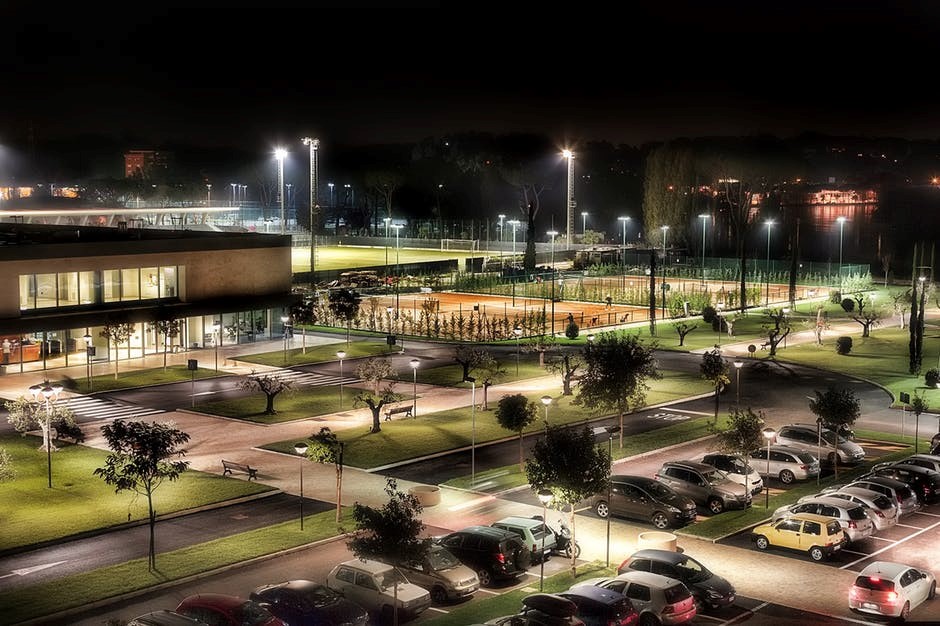 PARKING LOT SAFETY
Many workers begin and end their workday in parking lots, but they may overlook the potential dangers of the area. If a worker has a recordable injury during work hours in the company parking area – whether driving, exiting or entering a vehicle, or walking – the incident can be considered work-related.
Here are a few tips to help keep your parking lot safe:
Lighting: Outside lighting should be up high, powerful, and maintained. One dim area can cause an incident for workers on early and late shifts.
Designated Pedestrian Walkways: Minimize interaction between workers and vehicles with ramps, walkways, and barriers.
Trash: Trash attracts unwanted animals, while spilled beverages may cause someone to slip if they end up stepping in the liquid. Put several bins in your parking lot to reduce incidents of trash being thrown out of cars or drinks emptied onto the parking lot.
Traffic Safety Program: Establish and promote company-wide safety practices to reduce incidents.
PROPER TRAINING IS KEY TO A HEALTHY, HAPPY WORKPLACE
Investing in your employees through training at all levels is worthwhile as your business continues to measure its successes. As the school year gets underway, now is a great time to focus on education and training. Take some time now to review and plan your upcoming training schedule, make lists of who needs training and re-certifications, and arrange for training.
The benefits of investing in ongoing training for your staff include:
Boosting employee satisfaction
Fostering a positive company culture
Being prepared for the busy season
Retaining skilled talent
For our complete list of wellness management tips, check out the PDF version of our Fall 2018 newsletter.