It's almost time to present ABL's annual "A Better Life Award", and we couldn't be more excited! The award was created to acknowledge and celebrate the special efforts our associates have made, both on work assignment and in their own personal development story. We strive to reward those who go above and beyond, and we need your help!
The award is represented by the beautiful, traditional Canadian symbol of the Inuksuk, which historically signifies that a traveller is on the right path. We felt it poignant, given that the "A Better Life Award" was established to recognize employees who have maximized their opportunities with ABL to create a better life for themselves or their families.
There are two ways you can help us recognize outstanding workers:
1. ENTER BALLOTS FOR MONTHLY DRAWS
Does an ABL assignment employee do something to make your life better as a company representative, such as working overtime, picking up an extra shift, coming in early, learning a new process, mentoring a new hire, or coming up with a new efficiency for the office?
Contact us to nominate an employee to have a ballot entered into our monthly draw for gift cards. You can nominate as many ABL associates as you want, as many times as you want.
You can still submit a ballot for the month of November and December! Simply call or email your ABL Careers office and tell them who you'd like to enter a ballot for and why.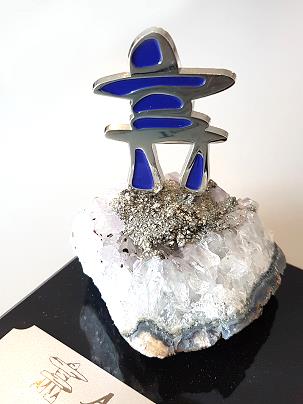 2. "A BETTER LIFE" ANNUAL AWARD CAMPAIGN
The "A Better Life" award is given to someone who has changed the lives of themselves or their family through taking on an ABL assignment. Candidates for the award are nominated by our client companies and ABL internal staff. In effect, they have created "A Better Life" for themselves.
One employee will be selected by majority vote from all of 2017's monthly nominations, and will receive $1000!


In 2016, Tracy from our Hamilton office received the award. You can learn about his inspirational story in this video:
SHARE YOUR STORIES WITH US
If you would like to nominate an inspirational ABL associate, you can share your story with us until the end of December 2017. During the first week of January 2018, we will present a select group of finalists' stories to our client companies and suppliers to review, so they can cast their vote for their favourite inspirational story.
We can't wait to hear about ABL assignment employees who are making a difference!