Growing companies need to hire; this is a common truth. Yet, each small to medium enterprise's (SME) needs are unique depending on the market, the size of the company, and the type and level of the needed position.
When you realize that there is a need within your organization, it is not just the job description and necessary skills that you need to consider. Other factors to review objectively are:
Cost of hiring
Market availability
Your company's ability to attract talent
The right cultural fit
COST PER HIRE AND TIME REQUIRED IS INCREASING
Recent statistics demonstrate that current market conditions are particularly challenging for all companies.
The Cost per Hire (CPH) is increasing due to the tight market. Recent estimates of the CPH vary greatly, although there seems to be some consistency around midrange positions – coming in at around $4,000 per hire.
These cost calculations consider advertising costs and the time of the recruiter to post ads, screen resumes, interview, and effectively capture the candidate. The costs of the trainer and initial productivity loss are also considered in these calculations.
Although the amount varies greatly, a common message emerges: it is a very large expense to hire an individual and an even greater expense to have turnover in that position.
GLASSDOOR OUTLINES A TYPICAL SCENARIO WHEN HIRING:
Receive 250 resumes to review.
Interview 4-6 candidates.
Hire 1 candidate.

This process further outlines the cost of the time involved in searching for the right candidate.
Since 2001, the average days to fill a position has gone from 19.1 to 28.9 days according to DHI Hiring Indicators.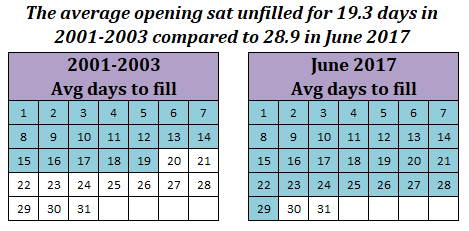 Further, the overall unemployment rate in Ontario is at its lowest point in 16 years (see the unemployment rate in your area!).
ATTRACTING TALENTED HIRES IS COMPETITIVE
Once the cost and processes are considered, the next step is to present your company in an attractive and enticing manner. People are no longer just looking for a job to pay the bills. They want to work in a place that is enjoyable and is working toward a common goal or mission.
According to a 2016 Glassdoor survey, there are details that job seekers want to know before they consider pursuing positions within a company. They are:
Details on compensation packages
Details on benefits packages
Basic company information
Details on what makes the company an attractive place to work
Company mission, vision, and values
A further interesting point is that 87% of millennials rate professional career growth and developmental opportunities as important to them in a job (Gallup, 2016). Further, 80% of millennials look for people and culture fit first, followed by career potential (College Feed, 2014). Finally, brand recognition plays a critical role in attraction in many cases, with 69% of job seekers being more likely to apply to a job if they recognize the employer brand.
HOW A GOOD RECRUITMENT FIRM CAN HELP SMES HIRE THE RIGHT PEOPLE
SMEs are particularly challenged in this tight marketplace where, in order to find a candidate, such a high number of resumes need to be attracted and then followed up on and screened. In addition, SMEs often do not have dedicated hiring managers or a well-known company brand.
These are all things that a good recruitment firm can add to your hiring process. A recruitment firm has dedicated staff who are hiring professionals. They know how to design and deploy an attraction campaign, which will cast the broadest possible net.
You can take advantage of their processes and technologies to appropriately screen a large number of candidates to determine the best person for your company.
Then, the recruitment firm can sell your company, specific to the needs of the target demographic that you are seeking. Do not underestimate the importance of creating urgency and company attractiveness when you are trying to capture the right candidate.
For these reasons, small to midsize companies often find that their best solution is to go to a staffing firm.
TEMP-TO HIRE VS DIRECT HIRE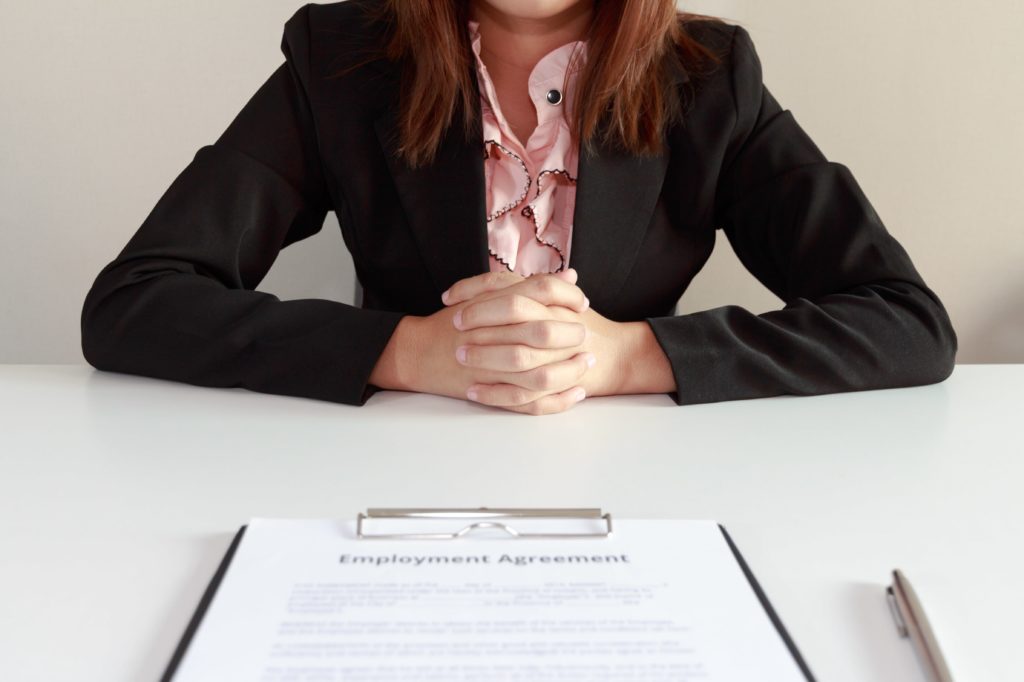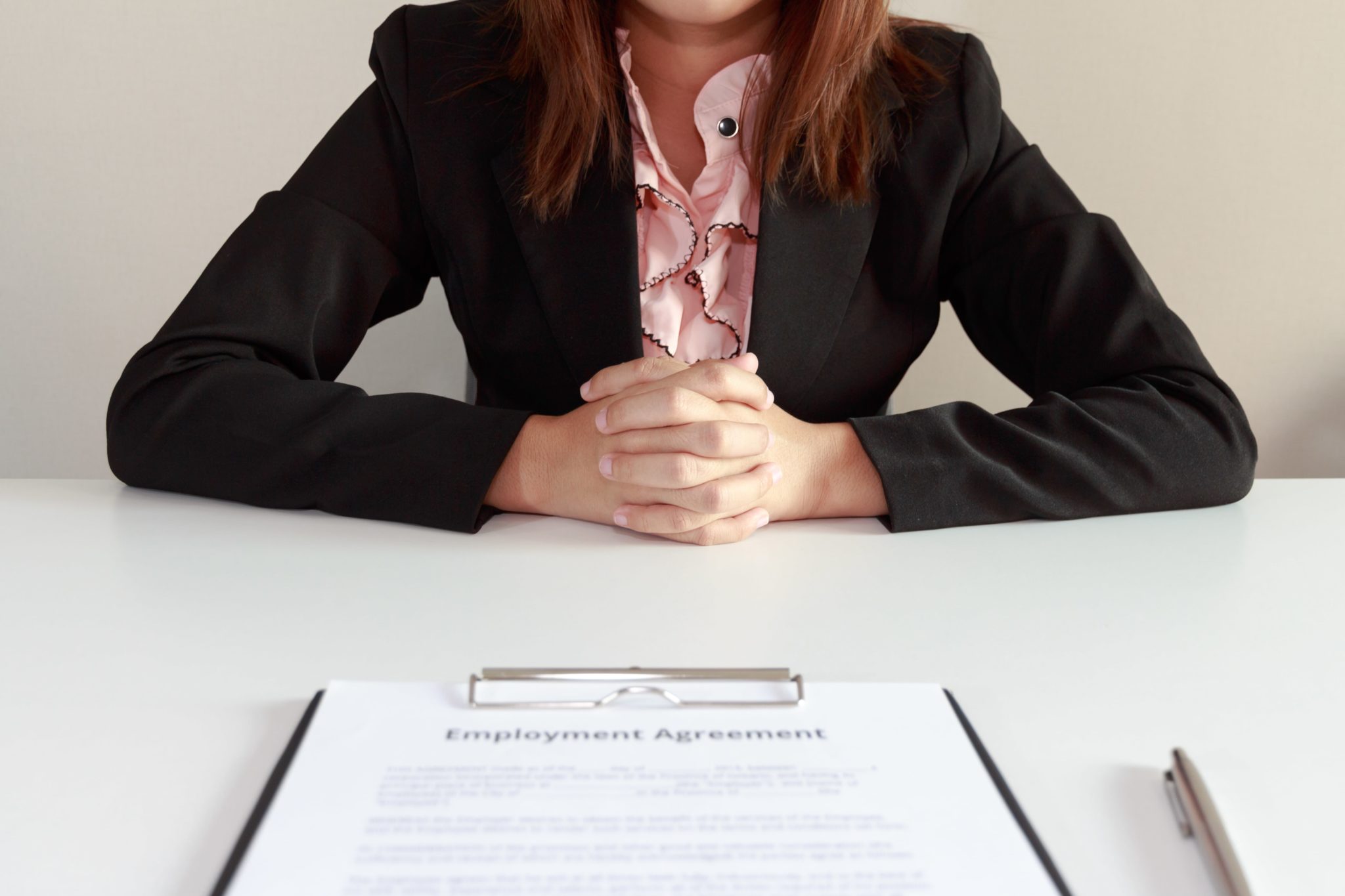 If you are a small team or are hiring for a department that has a small team, temp-to-hire is a great option, as it lets the person work with the group to determine if there are synergies going forward. For an SME, finding someone who is going to work with your team and continue to propel the company forward is particularly important.
However, when the skillset is unusual or the market is particularly tight, like now, a temp-to-hire opportunity simply cannot attract the right candidate. In these cases, bringing the individual directly onto your payroll is the best option to capture the right candidate for the job.
For SMEs, the fee for a permanent hire can be very expensive and affect cash flow. Work with your agency from a billing perspective to develop a structure that allows the fee to be distributed in a way that will not cause a single major hit to your cash flow.
When you assess your need, the key is to have a relationship with a placement agency that offers many options and will talk with you about the best solution for your company given the circumstances in the current market. There are many unique options available that may best suit your organization.
In this way, recruiting is a science that is particularly important, yet time-consuming for SMEs to master. Juggling the market, your brand, culture, skillset, time, and costs can be challenging – but worth it in the end to find a candidate that will help your organization grow.